Get Involved
Our organization relies on volunteers like you to operate. If you would like to make a difference in one or more of the following ways, please fill out the Volunteer Inquiry form at the end of this section.
As well, as a head start – download the Volunteer Application 
and email the completed application to our Volunteer Coordinators at foranimalsincnyc@gmail.com
and cc foranimalsincvolunteers@gmail.com
——————–
More Immediate-Need:
Foster Home (High Need)
Our foster program allows us to rescue even more animals than our shelter can hold, while the animals get additional socialization and individualized attention. By becoming a foster you will greatly impact the life of an animal in the short term while he or she waits to find a permanent home. Fostering saves lives and we have a fantastic and extensive Foster network. To get more tips about fostering please check out the handouts in the first section of our Resources page. You can fill out a Foster Application and email it to us at foranimalsnyc@gmail.com 
Outreach & Media Associate (Help us with virtual promos, social media, cat-videos, cat-bios….)
We always need help in reaching out online, and this has increased tenfold during the time of covid-19. Our outreach volunteers help coordinate and promote adoptable animals, fundraisers, update our Petfinder listings and social media accounts (Facebook,  Instagram, TikTok, Twitter – we definitely need more help in the last two), make promo videos and posts and maintain our website. In fact these activities are even more essential these days due to physical distancing.
If you are good with graphics' software, video software, movie-making software and promotional skills – we would greatly appreciate your help! If you have additional skills that you would like to put to a good use, such as graphic design, marketing, writing,  journalism or photography/videography, please let us know! 
Transporter
We need help in transporting kitties from the shelter in Queens to foster homes in Brooklyn, transporting them from their foster homes to their forever-homes and especially require transport help during medical emergencies or just routine health procedures (shots, tests, spay/neuter). This may involve dropping off or picking up a kitty to or from the vet and sometimes it can be just as simple as dropping off meds to a foster family. If you have a vehicle and would like to help out, please contact us. We have the carriers, cloths and other essentials – all we need is your driving skill and kindness.
Grants Writer
As a non-profit, all our funding comes through donations from supporters and at times through outside agencies – and there is quite a lot of competition for the latter. If you have experience in grants writing, preparing grant proposals and grants applications, please contact us. You'd also have to manage grant deadlines, file supplemental materials as needed (which we'll provide you with) and identify +  develop strategies to optimize the grants administration process.
Administrative Organizer
Are you good with Excel sheets, organizing files, documents, spread-sheets? Do you take pride in your attention to detail? The behind-the-scenes administrative and organizational aspect at a relatively small but very busy non-profit like ours involves a huge amount of work and we are very understaffed in this area. If you have the above skills, you can work with one of our senior coordinators to help out with monthly intake spread-sheets, organizing adoption applications and contracts and much more. Added bonus if you're good with software as we need your skills for a new shelter-software program.
Trap-Neuter-Return TNR Coordinator (Experienced)
If you already have experience in this, please contact us. You can help reduce the number of feral cats in your community by trapping them and bringing them to our veterinary partners to be spayed or neutered. Once recovered, you will release the feral cats back to their colonies and find foster or permanent homes for the socialized cats. 
Emergency-Call Outreach Associate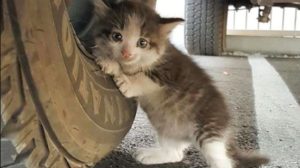 For this role, we'd prefer someone who has experience and knowledge of local shelters and rescue groups in NYC. If you don't, we can help you with acquainting yourself with the names and locations of rescue and TNR groups and how to find them. Every single day For Animals receives innumerable e-mails, voice-mails and website inquiries related to animals spotted after being abandoned or injured, abused, tortured, pregnant, malnourished, helpless or in dangerous locations. We will forward you these messages and you will need to e-mail or call or text the person and guide them on how best we can help them – either directly or sending them the contact info of another rescue organization and/or shelter closer to the area where they found the poor animal(s). 
——————–
Less Immediate-Need:
Shelter Caretaker
Our private shelter in Queens, NY, needs animal lovers to help socialize and care for the friendly cats and kittens we rescue during TNR efforts. Spend time grooming, petting and playing with our kittens and adult cats in a multi-cat community room. Help socialize our kittens by getting them used to human contact so they become adoptable. (Please note: Covid-19 precautions are currently in place)
Adoption Event Counselor
Our organization holds adoption events once or twice a month in Brooklyn, Queens or Manhattan. Join us as a volunteer who meets with potential adopters to help find the best animal companion match for their home. 
Adoption Center Associate in Park Slope (currently suspended)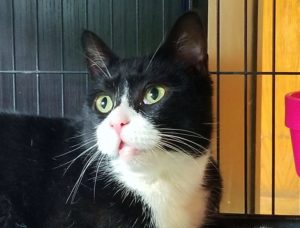 The Adoption Alcove closed when the store closed. So we no longer need a volunteer for this role. If you live in Park Slope or in surrounding neighborhoods, you can volunteer to spend time grooming, petting and playing with our cats and help clean their cages and change their food and water. If customers are interested in adopting, you'll give them the information needed, direct them to our website, explain the adoption process and hand out paper forms which are available in that area. Our senior adoptions coordinator + Park Slope coordinator Jean will train you in this process.
---
Want to help out helpless animals? Fill out the Volunteer Application  and email it to our Volunteer Coordinators at foranimalsincnyc@gmail.com and cc foranimalsincvolunteers@gmail.com. Tell us briefly which of the above role(s) you're interested in and why you'd love to help animals. We look forward to hearing from you!
---
,
Come – be part of our team…to help animals