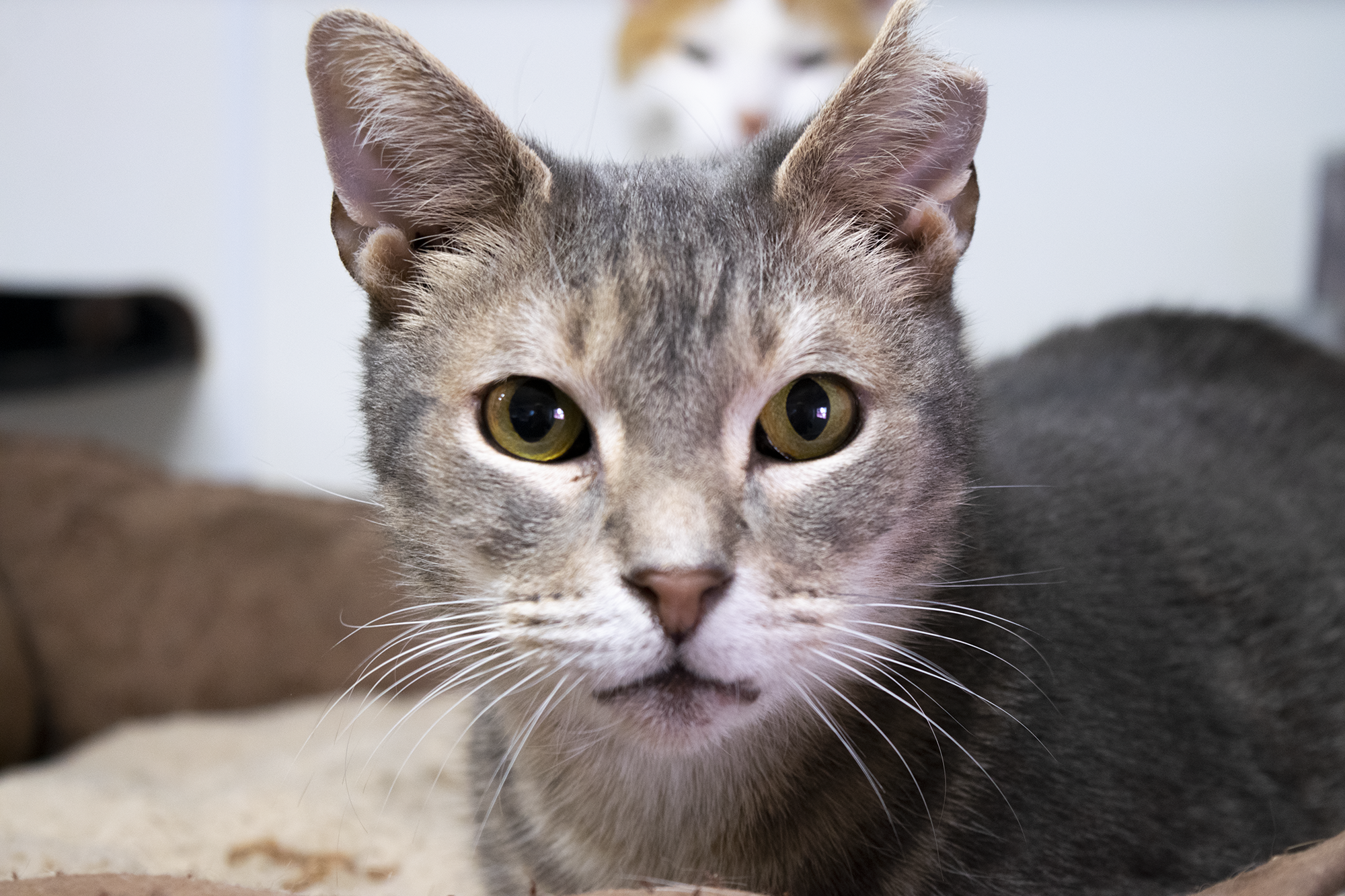 For Animals is a 501(c)3 registered non-profit animal welfare organization based in NYC. Since its inception in 2001, For Animals' TNR program has helped thousands of cats across hundreds of colonies, and educated dozens of caretakers about proper care for feral cats. During this time the For Animals adoption program has also placed a multitude of homeless cats and kittens in loving, permanent homes while raising awareness about companion animal homelessness and the importance of spay/neuter. We also rescue abandoned dogs and adopt them into loving homes, and have rescued a variety of other random animals and birds as well. Currently even during the pandemic and all its resulting challenges, our network of dedicated volunteers and our founder/director have been working tirelessly – rescuing and homing as many animals as possible without a break.

Note: For Animals does not take in animals from the public; our intakes constitute homeless cats out on the streets in addition to cats who go through TNR .
---
At a glance:
For any other questions please feel free to contact us here.  (

If you have found an abandoned/homeless/stray cat that needs rescuing or rehoming, or needs TNR which is outside our target area, please scroll down

on this page

  for rehoming & rescue options.)

For adoption & fostering inquiries e-mail ForAnimalsNYC@gmail.com 
For all other inquiries email ForAnimalsIncNYC@gmail.com 
---
We rely on donations such as yours to continue our life-saving work 365 days a year done by our small group of dedicated volunteers. Please help us help the innocent and the defenseless. Your help and compassion are needed now more than ever. 
Help us recover Rena's life-saving surgery costs:
Rena was rescued by For Animals last year when she was 3 months old.  On her vet visit, she was sent to be diagnosed further and her rare case intrigued doctors.
On Tuesday, July 27, 2021, she will undergo surgery to treat a rare congenital heart defect – an extra blood vessel between her aorta and pulmonary artery, through which blood flows in the wrong direction. She's sweet and playful, but she tires easily and has difficulty meowing because of her condition. Without surgery, her prognosis is very poor. But with surgery this beautiful innocent kitty can live a longer, more comfortable life. Won't you help save her life?
She is one of only a handful of cats to have surgery for this condition, so she will be making history! Please send your best wishes for her recovery, and please make a donation to help us defray the cost of this procedure, which is estimated at $5900.  It is A LOT and especially for a small non-profit no-kill rescue as ours.
Any amount helps! Rena is counting on you!
Please visit this link below to donate:
https://www.foranimalsinc.com/current-fundraiser/
Thank you for your support! 
---
Support our non-profit and help us save the helpless
Please help us save the innocent. We have not let the pandemic stop us from rescuing the most disenfranchised, the abandoned and the defenseless. Despite great challenges we continue our rescue and TNR work. Your help today can save lives. 
Please watch the video to see Sage's sad saga…and a few other examples of how your kindness transforms lives.
Our Autumn fundraiser: https://www.foranimalsinc.com/current-fundraiser/
We rely on donations such as yours to continue our life-saving work 365 days a year. Any amount helps! Please feel free to enter a custom amount. Thank you for your support! 
---
The video below gives a brief background of what we do, and a look at what we went through in March and April….and the struggle continues.
Your kindness transforms lives
You can support us directly through our Donations page. https://www.foranimalsinc.com/donate/ or contribute to any ongoing fund-raiser: https://www.foranimalsinc.com/current-fundraiser/
All donations are tax-deductible and we really need your help.
***