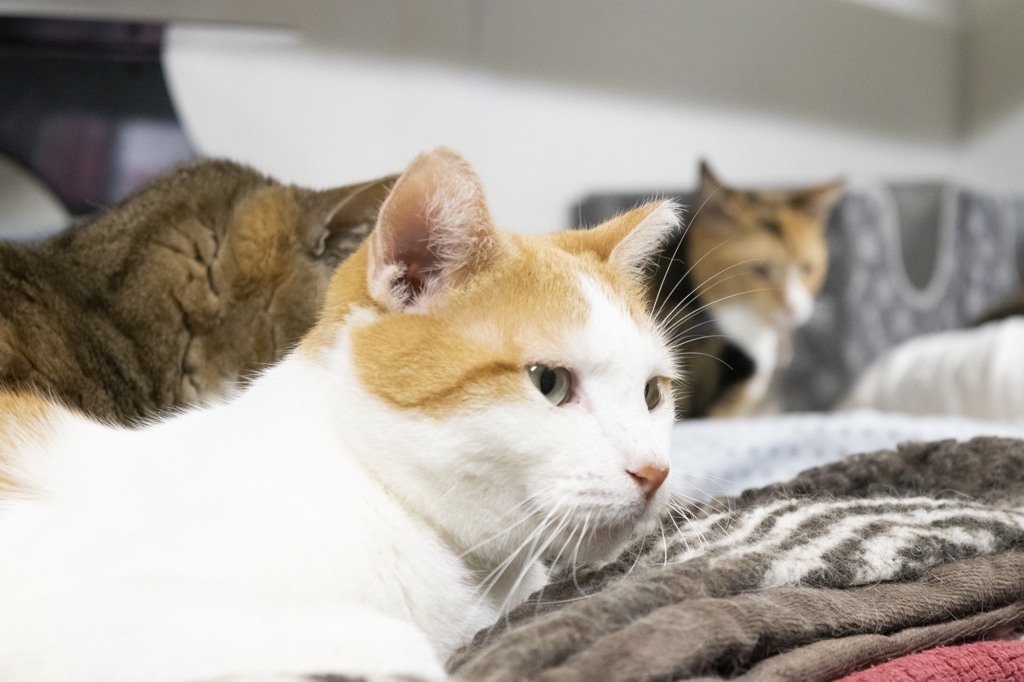 Send Us A Message
For adoption inquiries, the most effective way is to send us an email at:  foranimalsnyc@gmail.com .  You can also view our adoption process here and fill out the application.

To send in an application for fostering and/or adopting,  please go to this page

 – "Forms" – fill out the appropriate form and send it to the above email address.
For all other inquiries including volunteering, food or item donations – send us an email at: foranimalsincnyc@gmail. com
If you'd like to volunteer – you can check out our Volunteer page, and complete an application here.

You can text us at ‪(917) 426-5910‬ (Please note, texts are easier to get back to rather than calls – as due to the high volume of calls it goes to an auto-response.)
Thank you!
(If you are contacting us for surrenders or rehoming please check out the information and links by scrolling down on this page)
****
Please note, For Animals works to alleviate animal homelessness and suffering, practicing targeted trap-neuter-return in the neighborhoods of Queens, NY. Our Park Slope Brooklyn adoption space houses only a few kitties at a time from the shelter where several cats are housed while the vast majority are in surrounding foster homes in Brooklyn and Queens.
As such we do not take in stray or owned animals from the public, nor can we assist with rescues and trap-neuter-return projects outside of our target area. So if you need immediate help for a rescue, or help with TNR, read the section below for a complete list of rescue groups in your area.
IMPORTANT INFO for HELPING FOUND CATS/ HOMELESS CATS/ INJURED CATS IN YOUR NEIGHBORHOOD; CAT SURRENDERS; REHOMING & OTHER FAQs
Every single day, For Animals, Inc. receives many calls, emails, social media messages, and in-person inquiries related to spotting a homeless or injured cat/kitten(s), a pregnant female or new cat-mom on the street, kittens cruelly dumped in a box or found sick and injured, cases of cats facing homelessness because their older caretaker has passed away, or their current caretaker is moving away, and so on.
For Animals' focus is on helping street and feral cats, and when our shelter is full – which is almost often the case – we cannot take in cats that are being surrendered; although we do often and frequently help out in rescues closer to the main shelter in Queens.
So we have compiled a list of what to do or where to go in your neighborhood if you're faced with the scenarios listed in the first paragraph.
Tips for Rehoming Options through outside agencies:
Please visit the links of these sites for rehoming an abandoned animal
Bideawee's NYC borough links: Even though the link lists them as TNR organizations (which they
are) please be aware that many TNR places also have their own foster networks, occasional shelter-space ( albeit rare in NYC), adopters and other contacts that can guide you to rehoming options.
This list is very exhaustive and covers all the rescue groups in NYC boroughs. A few links may be obsolete, but many of these organizations also have social media pages so reach out there.
If you surrender a cat to a shelter make sure it is NOT a kill shelter – or they'll have a
very sad end.
On the other hand, if you do want to save a death-row cat at the ACC, this IG account @mustlovecatsnyc gives a list of cats about to be euthanized at the ACC who need to be saved before it's too late.
If you see an animal in an abandoned building and other animals outside, you can contact the ACC. In recent years they have several partnerships with no-kill shelters & rescue groups and Blue Cross vet emergencies. However, please be aware that unadopted animals at the ACC will be euthanized, so make sure to monitor their progress so you can find an adopter or foster later for the animals. 
Do you know if the cat has been spayed or neutered? Look for an ear tip on the left ear.
Tips for D-I-Y Rehoming Options:
If you have found a lost, abandoned, and homeless-but-friendly (non-feral cat), you may want
to find a good home for them yourself, after taking them to the vet yourself, and deciding not to contact an outside shelter group. In which case, here are a few important tips.
If you have a trusted social circle on your FB, Instagram, Twitter – and have close friends,
families or colleagues who are good with animals, it always helps to take a few good photos of
your found cat/kitten and post on social media looking for fosters, adopters and leads to
animal-care groups. If you already have a vet, sometimes the vet's office will also give you good leads.
You may also think of Craigslist or Next Door. While Craigslist may be effective in a few other
states, in NYC, it is NOT recommended due to several nefarious animal abusers lurking there to
take away kittens for torturing them or feeding them to snakes or using them for dog fights. (Sad, but true.)
Next Door is a better option, as it gives you a chance to see the posters' profiles and is within
neighborhoods close to yours, which gives you a chance to check out the area too.  Also, several cat organizations and experienced cat people in your neighborhood will most likely already be there and help out.
Important: When you post – ask for fosters or forever-homes. Don't ask if the cat is lost. If he is
recognized in your post, obviously the owner will come forward. As well, if someone has lost a cat, chances are you'll see a post already on ND.
This is because there are often people who lie that it's their lost cat, take away cats for free and use them for abusing – as mentioned above.  
This is why sometimes if the adoption is through an organization, they do the vetting and background checks of the potential adopter.
If you're doing it yourself, it is very important to check the references of the adoption-applicant.
Make sure that they have screens on the window or other safety features like Catios. Make sure to check for outlets through which the animals can easily escape or fall. (You can see the application form on our website as a pointer.) Ask for videos and photos of any windows or balconies you think will pose issues.
Also, if you post on Next Door or any other platform, do not give away for Free (due to the reasons stated above about dog fight rings and snake food.)
Charge a nominal fee at least which will deter those with ill intent. And definitely tell them that references will be checked.
Building a winter shelter for feral cats:
If you'd like to build winter shelters for cats you see outdoors – please see all the sections on THIS LINK for details showing how to build a simple foam-board shelter, a basic winter-shelter and a deluxe winter-shelter. Your kindness can save lives.
****