Veterinary Partners
Faithful Friends Animal Hospital
Our mission at Faithful Friends Animal Hospital is to provide quality veterinary care in a comfortable environment at an affordable price. The name Faithful Friends reflects the love, loyalty and commitment our companion animals offer us. At the core of our values is the belief that every animal deserves a home, and that veterinarians should do their part to curb animal overpopulation by partnering with rescue organizations, promoting adoptions and participating in low-cost spay/neuter programs.
St. Mina Animal Clinic
What makes St. Mina Animal Clinic different from the rest:
We are a state of the art veterinary clinic located in Woodhaven, Queens.

We are conveniently open 7 days a week

We provide full range of veterinary care

We provide compassionate care to both our client and patients at all times.
Park Slope Veterinary Center
Park Slope Veterinary Center is proud to serve Park Slope for everything pet related. Our veterinary practice and animal hospital is run by compassionate and seasoned veterinarians and supportive staff.
Adoption Partners
The Mayor's Alliance for NYC's Animals
Founded in 2002 and powered by Maddie's Fund, The Pet Rescue Foundation, with support from the ASPCA, The Mayor's Alliance for NYC's Animals is a coalition of more than 150 animal rescue groups and shelters that is working with Animal Care & Control of New York City (AC&C) to end the killing of healthy and treatable cats and dogs at AC&C shelters. To achieve that goal, the Alliance, a 501(c)(3) not-for-profit corporation, helps its Alliance Participating Organizations (APOs) work to their highest potential to increase pet adoptions and spay/neuter rates, with the goal of transforming New York City into a no-kill community by 2015.
Maddie's Fund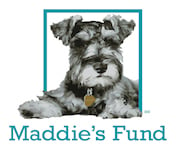 A family foundation which is funded by the founder of Workday and PeopleSoft, Dave Duffield and his wife, Cheryl, Maddie's Fund is helping to create a no-kill nation where all healthy and treatable shelter dogs and cats are guaranteed a loving home.
To achieve this goal, Maddie's Fund is investing its resources in building community collaborations where animal welfare organizations come together to develop successful models of lifesaving; in veterinary colleges to help shelter medicine become part of the veterinary curriculum to train veterinarians to save the lives of sick and injured dogs and cats in animal shelters; and in the implementation of a national strategy to promote accountability and transparency in animal shelter operations. Maddie's Fund is named after the family's beloved Miniature Schnauzer who passed away in 1997.
Feral Cat Partners
All About Spay/Neuter's Feral Cat Shelters
All About Spay Neuter offers many options to purchase outdoor shelters for feral cats to keep them safe from the elements year round.